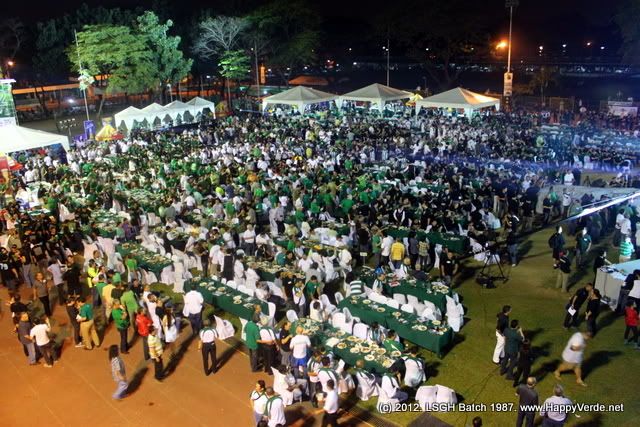 We did it! Batch 87 finally pulled off the seemingly impossible. We've planned almost 2 years to see all our hard work pay off. The weather cooperated, every piece of the puzzle snapped into place last Feb 4. And what a night it was! Now, it was time to look back at one of the best homecomings of LSGH ever. Check out the pics!
Feb 4, 2012. In Retrospect
The batch Core Group were at the LSGH grounds Friday night to prepare. The stage was being setup and the school grounds was abuzz with activity. Everyone was anxious about the next day's festivities.
Come Saturday, batch 87 organizers also were early to setup everything – from the sponsor's booth, the stage, the food, the drinks and even do a little rehearsal to prepare for the night's show.
Preparing For the Night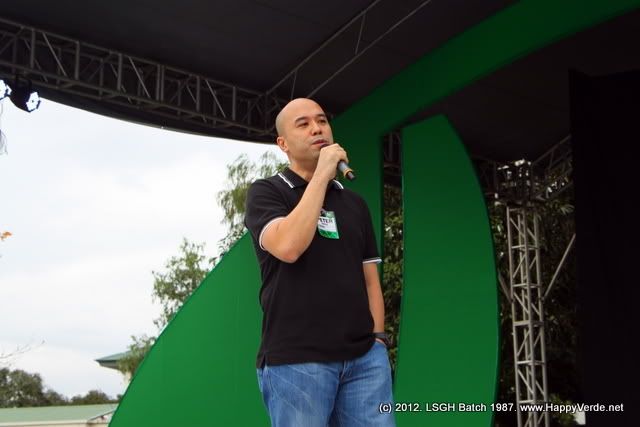 Here's batchmate and LSGH Kundirana 87 member, Peds Zagala doing his "mic test" (above). [ Nahihiya pa daw kamo ]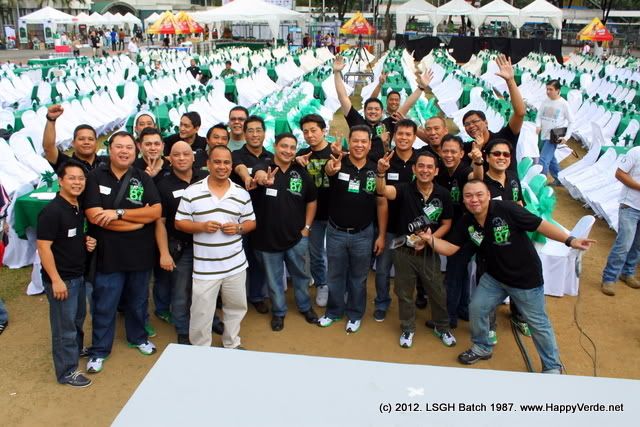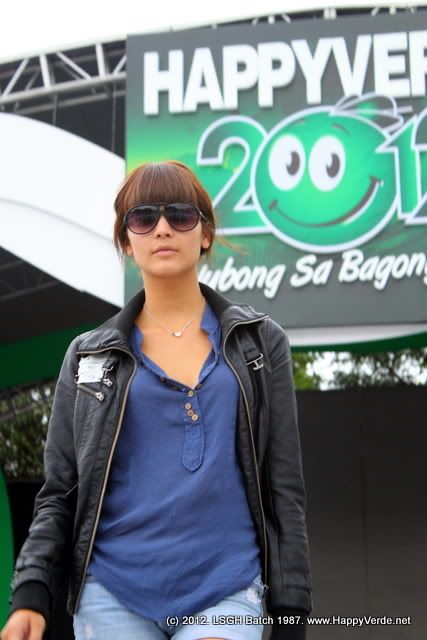 (above) Seems like the batchmates are having fun watching our Brazilian models do their rehearsals
Booth babes marketing their stuff. Thanks to all our sponsors!
The Thanksgiving Mass
Before dinner, batch 87 hosted a mass. It was a very special one since the remains (relic) of St. John Baptist de La Salle were present during the Eucharistic celebration (see below).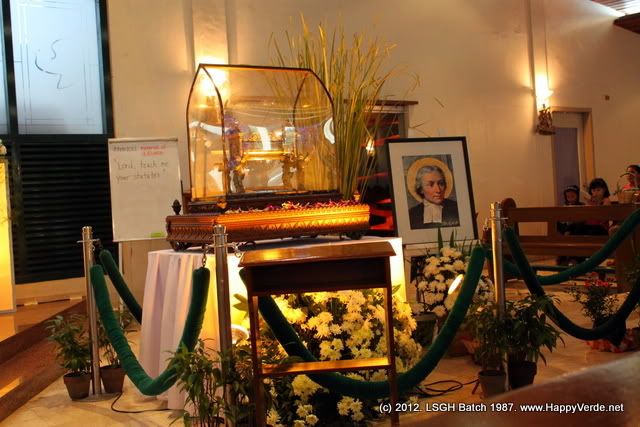 Final Checks
Mon Macutay doing his own "quality control" with the R Girls, our dancers for the evening. (Yeah, right!)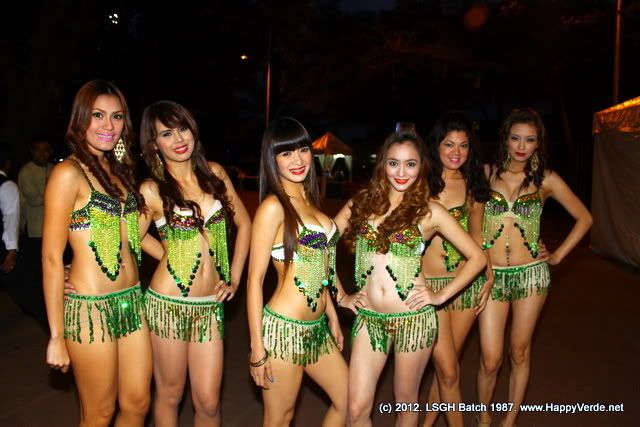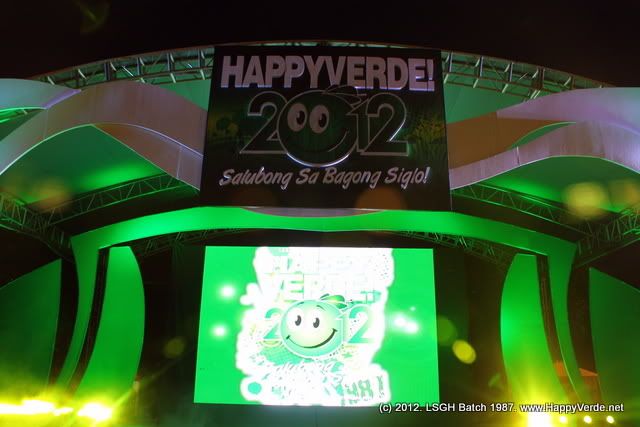 The stage is all set for…
The Show
Thanks to the herculean efforts of our batchmates Eric Arboleda, Ronnie Salvacion, Melvin Pasay and Starworks, we had a great show that evening!
Let's chronicle it with photos…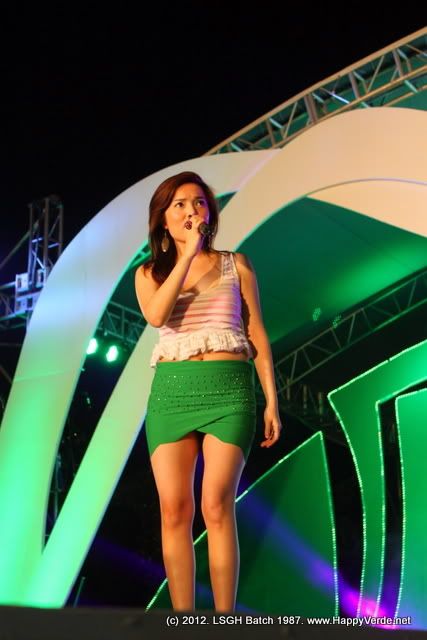 Singer Krisha Ledesma starts off the night as she serenades everyone during dinner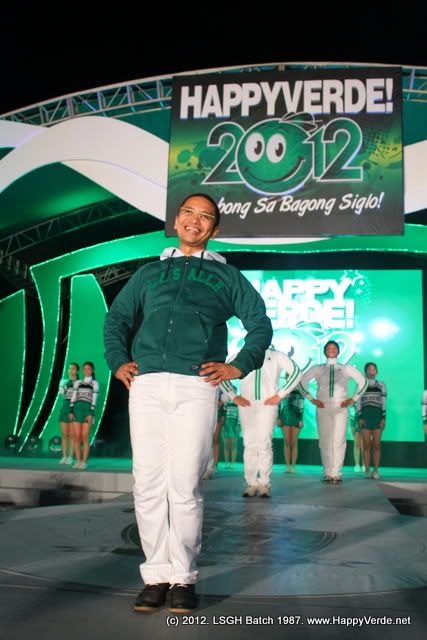 Randy Nonato leads the LSGH pep squad in a cheer dance!
Ting Velasco and Randy Nonato host the first part of the show. Ting in his traditional, yearly garb! Woot!
Hosts Boy Ramos, Miles Roces and Luane Dy take care of the second part of the show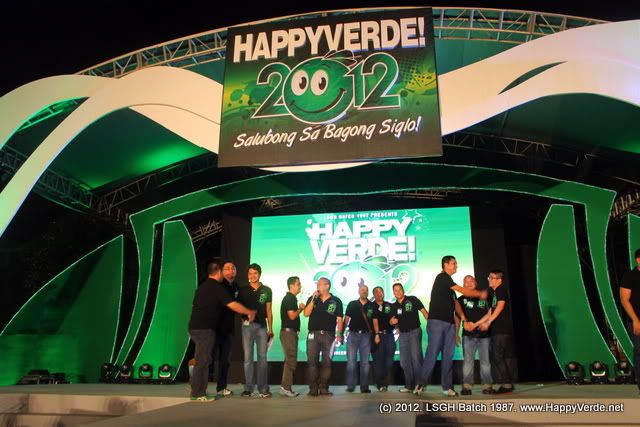 Batch 87 is called onstage
Honoring Marco Torres. One of batch 87′s achievers! We're all proud of you, Marco!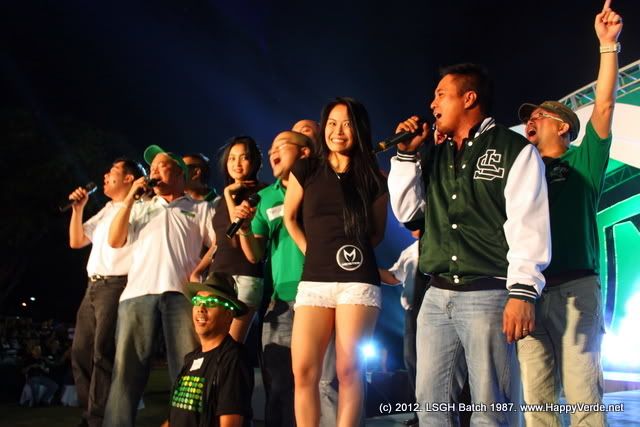 Rannie Raymundo and the Kundirana Alumni Association also do a special number!
Not to be outdone, Batch 87′s own Kundirana take to stage and prove to all that they "still have it"!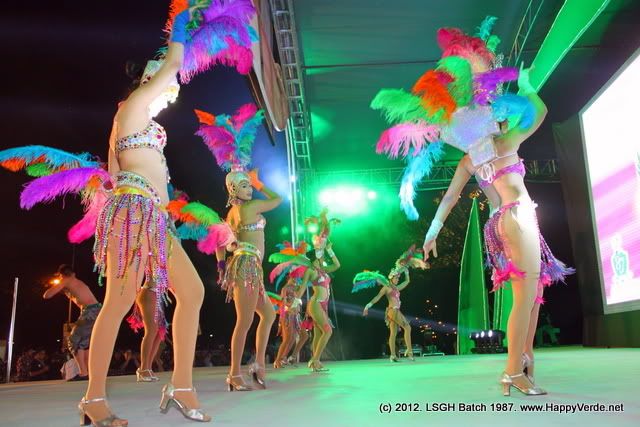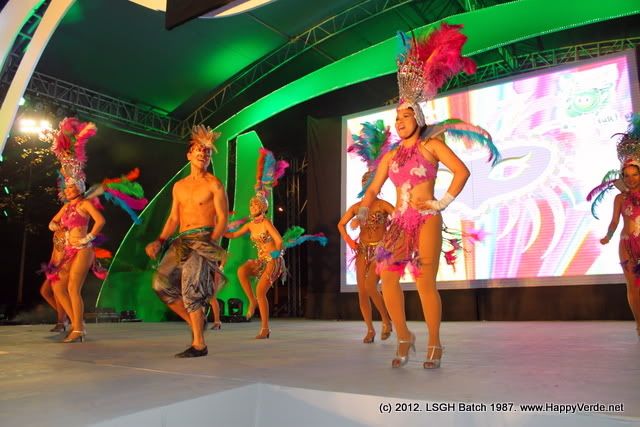 Chip Payos (also of batch 87) flew all the way from Chicago to do an awesome dance act with the Mardi Gras girls!
The Bench Fashion Show
For the highlight of the evening, here's Bench's fashion show featuring our Brazilian models. Caution: this is HOT! HOT! HOT!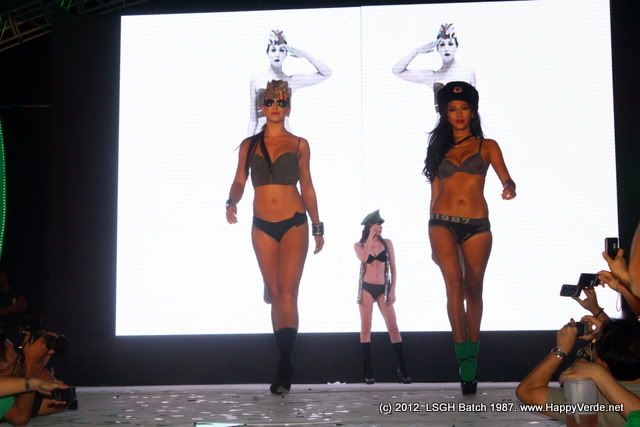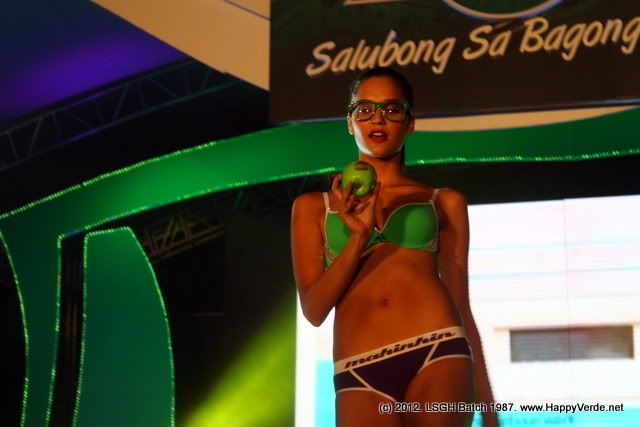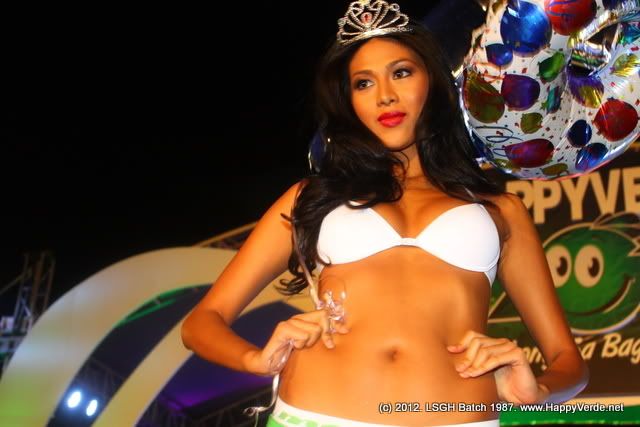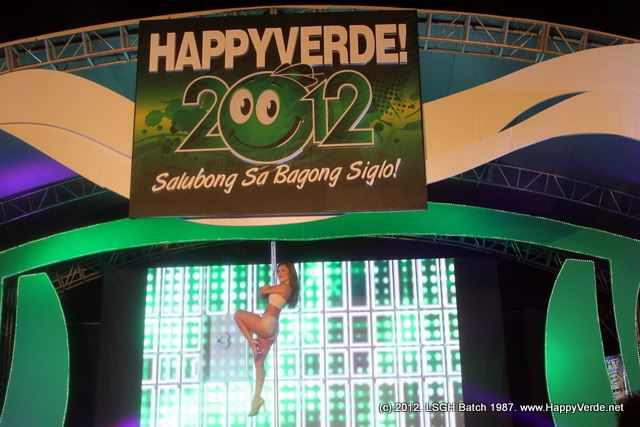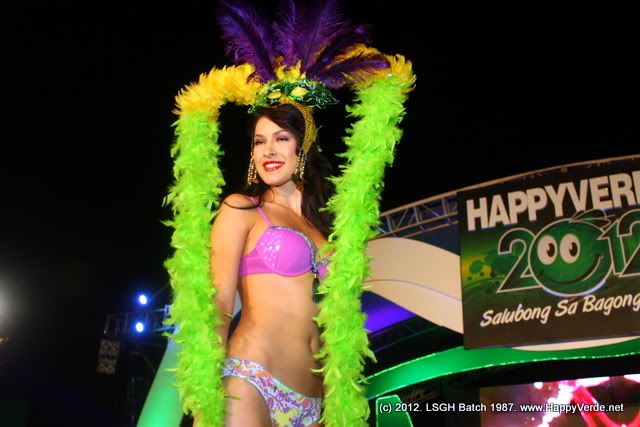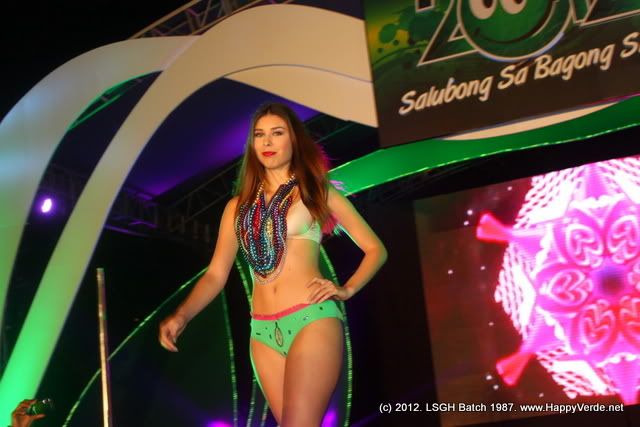 More Pics
Here are more random photos…
General Luna! (below)…
Here's Peds Zagala and Mon Macutay hosting the finale segment with special guest Marian Rivera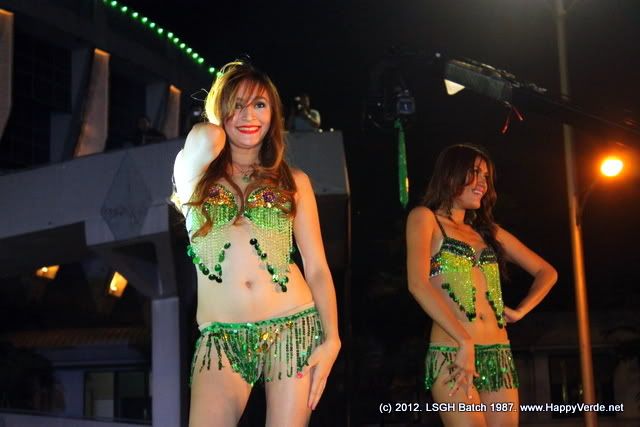 Thanks to Chef Quito Jose's excellent choices for dinner. *burp*
and…
Capping the night is Chris Zafra with his (now) famous rendition of Sweet Child of Mine and With or Without You. You rock, Chris!
And there you go! An awesome evening of food, drinks, friends and sweet memories of our high school days. It was great to see long, lost classmates and batchmates. Most importantly, it was a great night to be a proud member of batch 87 as we all saw the warm smiles on the faces of our LSGH brothers.
We will try to upload more photos (and possibly videos too) in the days to come.
We'd like to take this opportunity to thank all our batchmates who attended the HC, all La Sallistas from all batches, the officers and staff of the Alumni Association, the De La Salle Brothers and of course, our sponsors.
Thank you all!
Animo!