La Salle Green Hills Batch '87, Inc., (www.lsgh87.com)  a non-stock non-profit organization established by the Silver Jubilee High School Class of 1987, is proud to present "HAPPY VERDE! Salubong sa Bagong Siglo", the Grand Reunion and Homecoming of the La Salle Green Hills Alumni to be held on February 4, 2012, at the La Salle Green Hills campus grounds, Mandaluyong.
Our Homecoming celebration will signal the start of the next 100 years of La Salle's continued commitment to transform lives through quality education and spiritual formation.
Along with setting up an engaging roster of entertaining and stimulating key activities leading up to the main event, the Silver Jubilee High School Class of 1987 wishes to realize its dream of raising funds for the One La Salle Scholarship Fund. The objective of this fund is to give "full scholarship equivalents" (FSEs) to 20% of the student population in each of the 18 schools in the Philippines. This dream will make it possible for us to share the Lasallian education with deserving, but less fortunate young students.
If you, or your company would like to help us realize this noble goal, please get in touch with us and we will get back to you as soon as possible. Thank you.
Animo La Salle!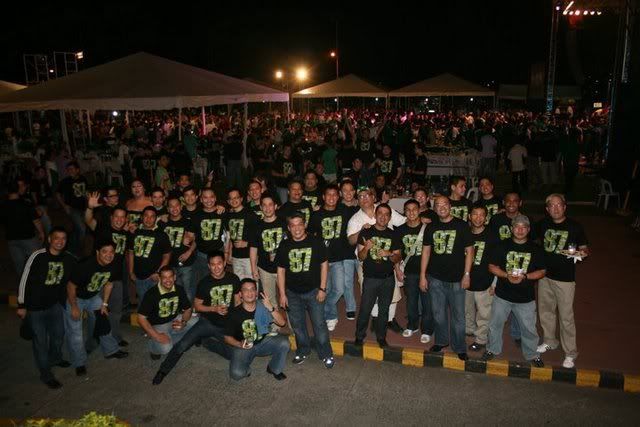 - LSGH Batch 1987